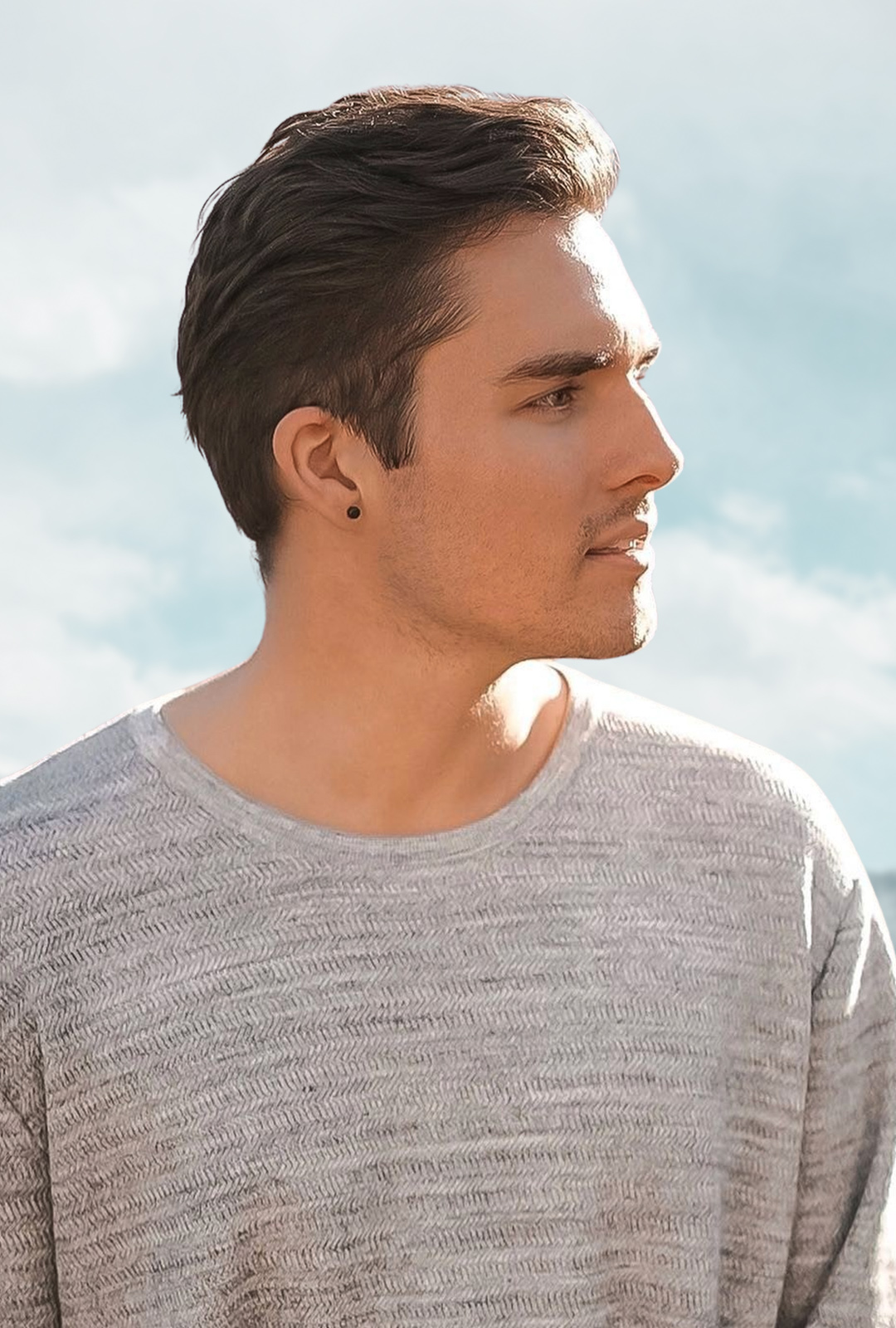 Hear how Matt has gone without porn for 10+ years and helped hundreds of Christians practically ditch porn, become emotionally and spiritually alive & step into whole and thriving relationships.


Let's face it, it doesn't matter who you are where you've come from, at one point or another every single one of us hit road blocks in life and feel stuck. We all come to the end of our rope & sense God leading key people into our lives at the right time in order to help us up and help us move forward. 
Whether you've tried prayer, fasting, reading the Bible, going to church, accountability software or accountability partners and feel like pornography is something you can never overcome because it always comes back… I hear you …
Or if its been a constant battle where you feel like you take one step forward and three steps back…. where you've asked God to take this from you and feel so much shame because all you want is freedom with God but it always feel out of reach… I see you …



I've not only struggled with pornography, comparison, lack of purpose, not feeling good enough and like I don't fit in…but I also struggled with crippling anxiety, debilitating depression & yes even to the point of wanting to take my life. 
I'd love to say this was at a point in my life where I didn't believe in God or I had some crazy gnarly past, but the truth is… I struggled with all of these things as a lover and follower of Jesus…
I never knew how to get out of my own way, and all of the emotions I faced on a daily basis were overwhelming to say the least. 
I'd love to say that someone prayed for me and all of my problems magically disappeared, I'd love to say that I read a single Bible verse and the Holy Spirit thumped me and every pain of my heart fell away… that just not what happened.
The truth is, God led me on a journey of healing from my past, becoming more emotionally healthy and facing all of the lies and insecurities that led me to pornography or other coping mechanisms. My greatest place of inadequacy was met by love when I stopped avoiding, running and denying. 
After helping hundreds of God fearing individuals work through this space of their lives & overcome porn and other self sabotaging cycles, I've come to realize that most of us struggle with pornography for one primary reason: pain
We don't go to porn to fill a void, we go to porn to numb a void. You see when we feel worth less, we will make choices that are worthless.
What I've done to create The Ditch Porn Course is not a replacement for intimacy with the father, it's not a substitute for connection with real people that we all starve for… But it could be the push or the helping hand up you have been praying for in order to run with momentum in your life and embark on a journey with God like never before.
If you want to condense decades into days and become wise by learning from the failures and mistakes of others, then The Ditch Porn Course might be for you. 


My goal is to see a world of on fire Jesus lovers who have eradicated pornography from their lives take one step forward for the Kingdom, then another, and another, and another. No more going back, we move from glory to glory. 
My gift to you if you'd choose to accept it as one. 
There is so much more in store for you. You were born for such a time as this and I am cheering you on every step of the way. 

Love from your biggest fan,
Matt 


See What Others Say About The Ditch Porn Course and working with Matt
Here is the Framework for the journey... It's not about content to consume, it's about a new lifestyle to create.